Brand Camp 3.0: COVID and Beyond – The virtual edition
December 4, 2020
2 p.m. – 3:30 p.m.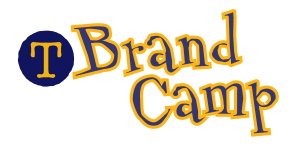 A virtual presentation you can enjoy right in the comfort of your office or home brought to you in partnership with The Lancaster Chamber of Commerce
Life looks a little different now and so does the way we do business which is why we are bringing back our popular Brand Camp presentation, virtual style. We're planning to take on some of your toughest questions and address brand strategies for doing business during COVID and beyond. This 90-minute brand training presentation is guaranteed to arm you with more knowledge about branding, your brand identity, and how to adapt your messaging during this current business climate. Brand Camp is great for people who want to know more about how a brand works and how to examine their own brand more effectively. Brand Camp is fun and will help you grow your business at the same time.
We want to interact with participants (even if it's not face-to-face) so be prepared with:
A list of three brands that you really like and an example of one of them
The name of a famous person that reminds you of the brand of your company
What everyone gets who attends Brand Camp:
The secret that all successful brands share
A simple method to analyze brands and understand them better
Lessons from the successes and failures of famous brands
Ideas for improving your own company's brand
Induction into a secret society of brand wizards (which is remarkably similar to our newsletter email list)
Brand Camp is being presented as part of the Lancaster Chamber's Professional Development Fridays series.