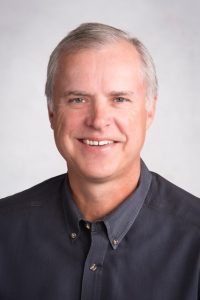 Dave Taylor
A veteran of more than two decades of service with three leading agencies from the central Pennsylvania area, Dave founded Taylor Brand Group in 2005. As Client Services Director for two of the firms, Dave led the marketing efforts and directed research for many clients including MBNA, T-Mobile Wireless, Turkey Hill Dairy, and Armstrong World Industries.
Dave currently leads brand strategy development for our clients, and focuses on finding consumer insights using traditional and non-traditional research techniques. Dave speaks regularly on branding and marketing topics throughout the region, and has published numerous articles on the subjects, as well. He is also an award-winning columnist on the subject of branding for the Whiteboard section of the Central Penn Business Journal.
Madysan Foltz
Madysan comes to Taylor Brand Group from New York online media. She has worked extensively on building strong, organic social followings across multiple platforms, previously working on partnerships with brands such as Simon & Schuster, Harper Collins, Tony Robbins, and Deepak Chopra, among others. Additionally, she founded a print and online travel publication for college students, of which she helmed a 50+ person staff of in-house talent and freelancers.
For Taylor Brand Group, Madysan serves as Brand/Account Manager; developing copy and leading social and content marketing and project management. Her client experience includes Country Meadows Retirement Communities, Drug Plastics & Glass Co, TriStarr Staffing, The Literacy Council, and Compass Mark, among others.
Steve Bortner
Steve has worked in public relations and communications for more than 25 years. He has extensive healthcare experience, having worked for Highmark Blue Shield, the Pennsylvania Medical Society, and Penn State Hershey Medical Center and College of Medicine. He has implemented regional, statewide and national public relations programs, focusing on media relations, promotions, and branding, for clients such as Snyder's of Hanover and Armstrong.
Steve is a content specialist, developing web copy and blogs for Taylor Brand Group clients, as well as working with them to produce customized public relations and branding initiatives.